Meet the Property Management Expert
Abigail Burt
Director & Head of Property Management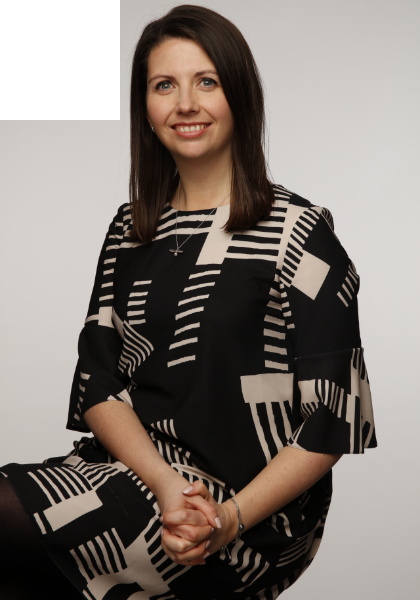 1. What do you enjoy most about working at TSP? 
As Head of Property Management at TSP I am always learning and developing. TSP never settles. The team are continually looking at new trends, developing ideas and implementing new services. There is always something exciting going on. 
2. What positive changes have Covid-19 had on your role & the property industry?
Two years ago, the team at TSP were reviewing market trends and pushing for big changes within the commercial property industry. It was becoming clear that traditional leases were no longer fit for purpose and that conventional office space needed a serious reboot. We believed it was time to focus on the tenant. 
Looking back, the commercial property market has been very traditional with tenants and landlords resistant to change. But roll forward just 1-year and there has been a seismic shift in behaviour. Tenants have woken up to the benefits of WFH (convenience, comfort and outside space), and are having to consider the financial implications of Covid-19. 
The idea of flexible workspace has taken centre stage. Tenants are looking for ways to utilise their offices more efficiently – finding the sweet spot between remote and hybrid working. The office has changed. Going forward it will be a place for collaboration and creativity. 
Tenants are also demanding wellness and sustainability as a standard. No one wants to sit in a stale cubicle anymore. Thankfully, landlords are beginning to notice that 'let and forget' and traditional leases are as passé as covid lockdowns. With office stock increasing, landlords must act to make their properties stand out. As the first step for landlords, we recommend agreements that provide flexibility for tenants and short lead-in-times before occupation. 
When it comes to tenant and office amenities, more is more. Whether this is the provision of welcoming communal areas, additional services to tenants (meeting rooms, workout space and on-site facilities such as cafes) or enhancing the tenant experience, there are a plethora of options available to landlords. 
Covid-19 has forced both tenants and landlords to wake up and smell the coffee. The commercial property market is no longer fit-for-purpose. These changes will allow the industry to modernised and grow, which I feel is a big positive change.
On a personal level, as well as providing proof to back up our pre-Covid-19 thoughts, it has given me more time. I no longer spend my days travelling to meetings and I've adapted to a new way of catching up with the team and working which feels more productive and allows me more time to identify opportunities for our clients to adopt!
3. How do you think traditional property management will change in the next year?
There is a huge change coming to the commercial property industry. It's a challenging market and Property Managers must adapt or risk getting left behind. Property Managers can no longer just collect the rent and run the service charge budget. They need to make each asset work for the landlord and tenants. 
There are 3 trends that I believe will have a significant impact over the coming years:
Technology: Prop-tech is starting to make headway in commercial premises. One development I am very excited about is the use of tenant experience apps, such as SpaceFlow, which enable landlords to build communities in their buildings. It can be highly effective in increasing tenant satisfaction and can be done at an affordable price point.
Managed Space: The introduction of managed space is another trend we are seeing and it can be a win-win for both tenant and landlord. Managed space can significantly cut-down occupiers time in the general day to day running of their office and high-quality office space attracts better tenants. 
Sustainability: Last but not least, sustainability. This has been a buzzword for years but the industry is now realising how important sustainability is. Landlords are wanting to implement sustainable methods within their properties and tenants are more conscious of occupying sustainable buildings. Property Managers need to work with both parties to understand the tenants' requirements and how their landlord can assist in improving the sustainability of a building.
4. What are you looking forward to post-lockdown?
So much but mainly the small things that I took for granted. I cannot wait to sit around a table with my friends, drinking wine and just chatting. Zoom catch-ups just aren't the same!
4.5 Have you bought a puppy or made banana bread this lockdown?
Yes, but I am not telling you which. 
Featured Stories & Insights
Let's Talk
Got a question? Use the form to get in touch.