Interview with Perry Wood: Facilities Management Supervisor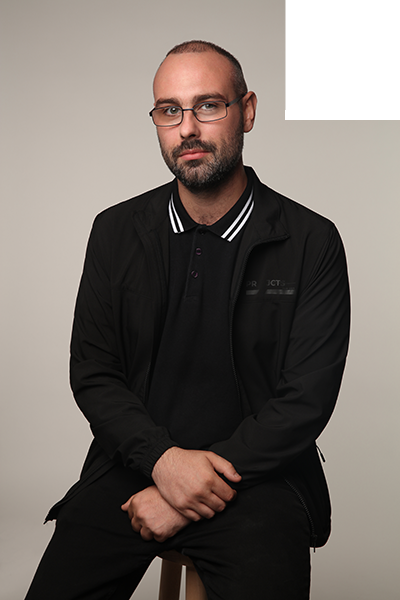 Part of the TSP family for nearly 5 years, Perry works in our Property Management team – dealing with facilities management across our portfolio of 26 buildings.
He's often on sites, liaising with contractors, and checking-in with tenants to make sure every building is operating smoothly.
Describe a typical day working in Facilities Management at TSP?
Every day is so different – it's exciting and challenging – but never boring, that's for sure. We manage reactive repair and maintenance requests across 26 different sites, so I'm never sat at a desk for very long!
What I enjoy most about the day-to-day is getting to meet such a variety of tenants – sometimes just popping in to say hello and hear how they're getting on. Especially at the moment – we've got a lot of exciting new tenants coming in for new buildings we manage like Great Suffolk Yard.
What's the most rewarding part of your job?
Learning. I'm always forever learning, every day gaining that experience. But also if there's an issue with the tenants, then it's rewarding solving that for them and seeing that they're happy with the resolution.
What about the most challenging part?
At times it can be contractors that make your day challenging. Especially if it's a job that needs to be done quickly or there's a client need that you need to meet, and they want it done yesterday! But as I said, I enjoy that challenge!
A building you love to visit?
I love visiting Bluelion Place in Bermondsey – we've got architects, an interior design studio and the Electoral Reform Society non-profit working there. It's a great set-up, tucked away from the main road with its own courtyard plus the building itself – done so well with the refit and clean design.
What's your spirit animal and why?
Wolf because my family and friends are important to me and I'm very protective of my loved ones.
Featured Stories & Insights
Let's Talk
Got a question? Use the form to get in touch.