Project Update – Ironmonger – 01
TSP quietly purchased 60 Ironmonger last spring. An Edwardian beauty, at the heart of Old Street's tech and fashion district, formerly home to Christian Louboutin Headquarters.
Packed with character, great ceiling height, and incredible natural light, we saw the opportunity to repurpose this 100-year-old Great Dame for the future.
60 Ironmonger will represent the workplace of tomorrow. Focused on creating exceptional environments that make people feel good – and are so desirable – people can't help but want to use them.
To help reimagine the building, TSP have engaged interior design studio, House of Grey. Located in a Victorian house in Finsbury Park, they are the world's first Circular Salutogenic Design studio. Think: sustainability, elevated.
Their purpose is to create interior landscapes that have inherent health benefits and minimal impact on the planet.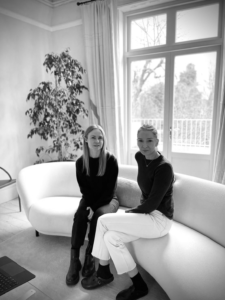 Louisa Grey (Founder of House of Grey) & Fiona Reed (Interior Designer) at their Finsbury Park studio
Louisa Grey, Founder of House of Grey, said:
"Alongside form and function, enhancing human health has been at the core of our design process for many years. Now more than ever do we need to make conscious choices when we decide what to surround ourselves with and where we spend our time – whether at home or at work.
Eliminating stress from everyday life can seem unattainable. Limiting stress however is achievable – and this starts with the environments we work in.
If the home is a retreat, there is no reason why the workplace cannot transcend to the same level."
Zac Goodman, CEO and Founder of TSP, added:
"We're delighted to be working with House of Grey for our Ironmonger Project. Truth be told, I've stalked them on Instagram for years and wanted to work with them for a long time! I've asked them to print their take on 'the way we work'.
Like all of our workspace investments, we want to push the envelope and create something that people 'need & want'.
The debate around offices and work from home rumbles on, and frankly, it's boring. At TSP, we want to focus on 'the way we work' and build for that.
Sustainability, accessibility and amenity are prerequisites in any project we take on – and here it will be no different. We will take this 100-year-old Great Dame and repurpose it for the future (like we always do).
We're excited with where this project is going. You will want to be in this space when you see the final product."
Stay tuned to see the building's transformation over the coming months.
—
This month, we've completed the validations review and soft strip.
Take a sneak peek 👇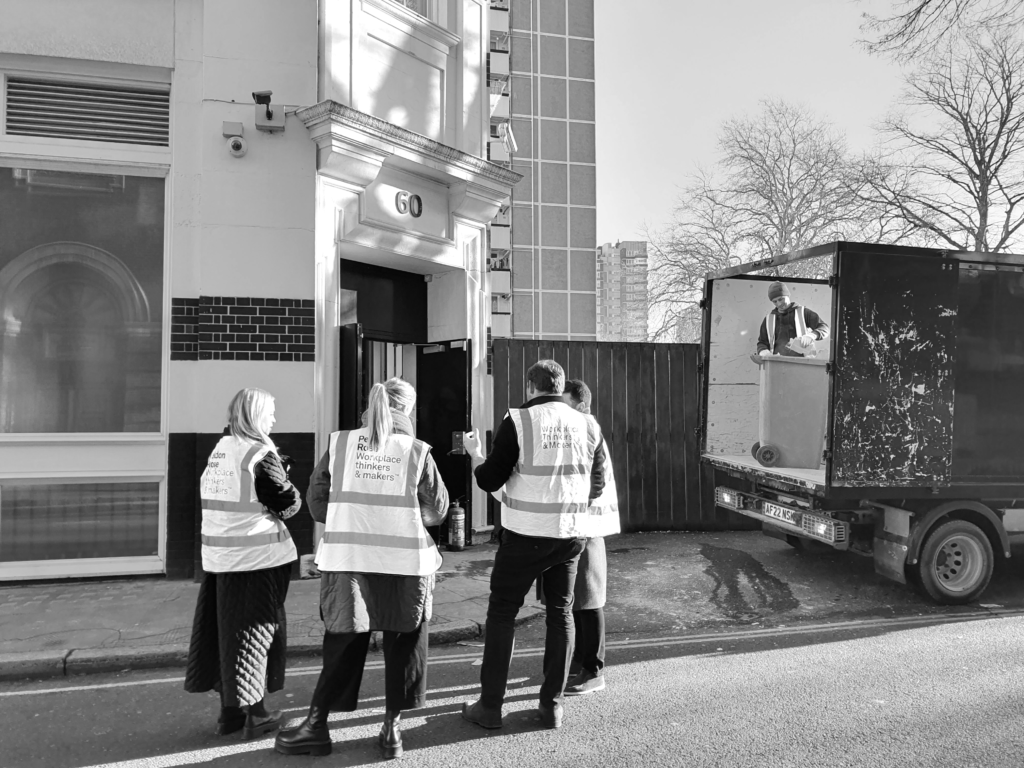 Peldon Rose contractors & House of Grey on-site discussing balance between structure and design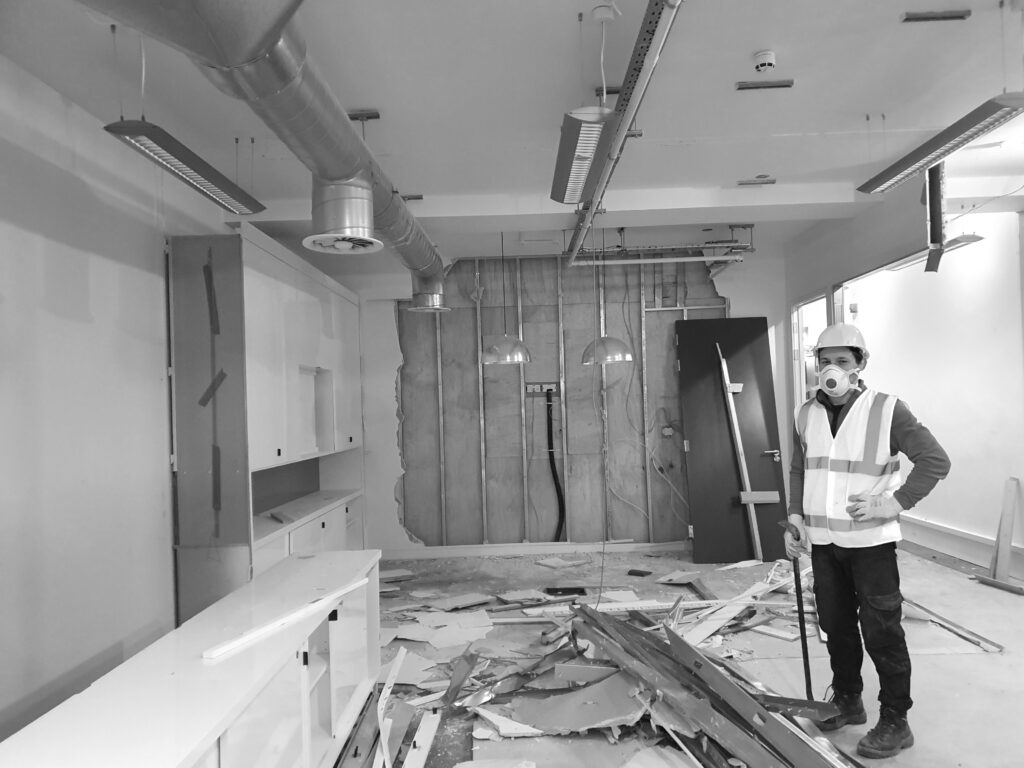 Lower ground level, soft strip underway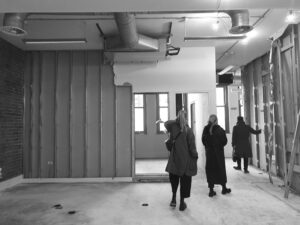 OUR PROJECT PARTNERS:
House of Grey Ltd – Lead Design
Peldon Rose – Contractor
Compton – Leasing & Sales
Michael Byrne – Building Surveyors
Mathew Byway – Sustainability
Switched On Space – Prop Tech
FTI Consulting – Public Relations
Featured Stories & Insights
Let's Talk
Got a question? Use the form to get in touch.