Property Market Pulse: Interview with Bradley Sharp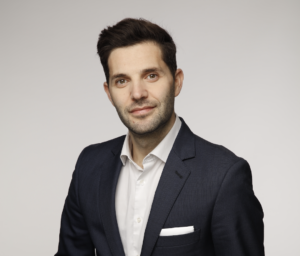 Bradley works across our Agency & Investment department, leading on various instructions across London.
Since 2021, he's acquired and disposed of over £40m worth of commercial property.
Read on for his boots on the ground market experience.
Describe a typical day in Agency & Investment
Working across both the occupational and capital markets, each day varies. However, everyday always involves lots of phone calls, lots of research, lots of steps, lots of meetings and probably too much coffee.
What are occupants looking for today?
The list could go on and each requirement is individual and unique to the occupier. A better question would be "What do occupants deserve today?"… My answer would be – thoughtfully designed space, simplicity, exceptional customer service and a clear/ open relationship with their landlord/ agents.
In your experience, are landlords responding to these occupant demands?
A host of landlords have moved away from the "let & forget" model of the past and it's clear to see the benefits from it. We've all heard of and continue to witness "the flight to quality".
I don't believe this just applies to the quality of the fit-out. In my recent experience, many of our customers have really engaged with us and subsequently renewed their leases due to how well they've been looked after during their tenancies.
What are the biggest challenges to closing a deal in today's market?
The uncertainty in the market and economic climate, along with continuous rising costs are creating an environment where decision-making is, understandably, taking longer. Right now, the famous phrase of "time kills deals" is very pertinent.
In 3 words, how would you describe the current commercial property market?
Current Status: Loading
Featured Stories & Insights
Let's Talk
Got a question? Use the form to get in touch.