Property Market Pulse: Interview with Jonathan Vanstone-Walker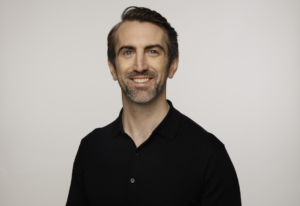 We sat down with Managing Director, Jonathan Vanstone-Walker, to gage the pulse of the commercial property market.
Diagnosis? Beating soundly.
In 3 words, how would you describe the current commercial property market?
It's in stasis
What are property investors looking for today?
The same thing they've always been looking for – a bargain! The trouble is there aren't many out there.
I think most investors want a decent return and an easy life. Property can still offer that, but it's getting harder.
What are the greatest challenges or risks facing commercial real estate investors?
There are some huge challenges ahead.
Our main challenge is just to stay relevant in a flexible world where fewer people need offices or shops. Our job is to make them desirable. So we all need to grind harder to achieve the same results as everything gets digitised.
Add a recession, inflation, and MEES requirements to that list and it's a lot to deal with.
What are some of the best commercial developments you've seen recently, and why?
The new Google HQ just topped-out and I still rate everything that's going on at Kings X. I love the fact that the hotel survived almost derelict for so long. The mix of Victorian railway architecture and new buildings really appeals to me, and the development seems to mature each year. The low vacancy rates there show how successful it's been.
What excites you most about the future of commercial property?
I'm excited about the freedom and flexibility that technology is offering us. People don't need to go into the same workplace every day – they can work from a coworking space anywhere in the world. Responding to that is a fun challenge.
I'm also excited that post-lockdown we're seeing a new emphasis on design and retrofitting old buildings. Smaller devices mean less clutter and that these old quirky buildings are far more usable now. It's great to see.
For TSP and our clients, the changing market means there is an opportunity for new players and innovation – that's an exciting prospect.
Featured Stories & Insights
Let's Talk
Got a question? Use the form to get in touch.