Should you sell your charity building during the cost-of-living crisis?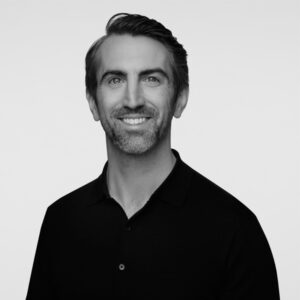 We're living through a cost-of-living crisis and many charities are selling assets to survive.
But is now the best time to sell? I am a Chartered Surveyor and have worked in the real estate sector for over 15 years. I've seen one full market cycle, and now I'm seeing generational changes sweeping through the market.
Here I consider:
1) The 4 ways the market has changed
2) The case for selling
3) The case against
4) What to do if you want to sell
It's important to understand that the market has changed in 4 fundamental ways:
Change #1: People need less space now
I see it with the charities I work with – like MS Society downsizing from a 20,000 sq. ft. HQ office to 8,000 sq. ft. I read about it in the press with stories like this one in my inbox this morning: 'What to Do With a 45-Storey Skyscraper and No Tenants'. Average occupancy is 20% lower than pre-pandemic and the office vacancy rate in London – circa 9% – is the highest for 23 years.
This is because occupier behaviour is unrecognisable compared to pre-pandemic.
Hybrid working requires less space.
Change #2: Owning well-located real estate isn't enough anymore
If you owned a Central London office 20 years ago, being in a good location was 90% of the investment value. These days it's more like 60%.
Companies and charities are far more discerning and demanding. They want flexibility. They want high-quality space minutes from a tube station. They want a space that attracts their people and sparks productivity. This means leases are much shorter and landlords must fit out offices to stand a chance of letting.
In short, landlords need to invest more now, and they need to speculate.
This means getting comfortable with risk and having a deep understanding of what occupiers want.
Is that feasible for a charity whose property holding might represent 2% of operational capabilities?
Change #3: The New Minimum Energy Efficiency Standards (MEES)
All commercial building must have an EPC of at least a B rating by 2030. Given that 45% of charities don't know if their building has an EPC* – this is a huge undertaking for the sector.
These upgrades are expensive.
And to make matters worse, major purchasers like institutional funds and property companies have already shunned obsolete assets with low EPC scores.
Change #4: High Interest Rates Mean Values are Lower Today
At the time of writing, interest rates have increased by 5% in 14 months.
Few saw it coming: the investment market has ground to a halt. Where listed property companies are getting regular valuations, they have seen write-downs of at least 20%, in some cases much more.
When interest rates rise, values fall.
As an example, I pitched to sell a central London office for a major charity in 2017. Armed with a glitzy PowerPoint and my best suit, I sat in front of the SLT and Trustees and pitched to sell alongside the best agent in the area. I remember one of the Trustees being worried about an over-exposure to a single asset – but they decided not to sell.
If we went to market in 2017, we would have got more than £1000+ per sq. ft.
Today, it's on the market at £500 psf.
The Case For Selling
This forms a compelling argument to sell in the face of increasing costs, lower demand, and harder work.
Owning a building is challenging and more expensive now. Your assets will become expensive liabilities unless you invest to upgrade. What was passive income, now needs active management.
Owning a building creates a huge amount of sunk capital. The money invested might be compounding over time as the value increases. But this happens very slowly. Meanwhile, your charity needs cash to survive.
If the building isn't producing cashflow then it is not an investment – it's a liability.
It's reasonable to transfer your capital to something that creates cashflow. If you still want exposure to real estate, there are several diversified funds aimed at charities. You could get a return and capital appreciation in return for a small management fee.
Or you could invest in your own operations that help your beneficiaries.
The Case Against
But I'd argue that charities should be buying rather than selling.
It's impossible to time the market perfectly. There are professional investors who are paid a fortune and still get it totally wrong. But there are some consistent truths that always play out.
"Buy when others are fearful and sell when others are greedy", springs to mind.
Sentiment towards offices is awful, meaning today's market offers an attractive entry point – especially if you are a long-term holder. There are deals out there if you know where to find them. And if you believe in the long-term future of real estate, and buy well, there is a lot of money to be made.
For the first time in a long time the market is starting to offer opportunities and good value.
The problem is that it's hard to swim against the tide. Especially when there are millions of pounds on the line and a boardroom full of Trustees to convince.
Ideally, you should be buying rather than selling in the next 12 months.
But of course, that's not possible for everyone.
Advice If You Want To Sell
If you are thinking about selling, here's what I recommend:
Get an accurate valuation to understand exactly what you're working with
Get a Building Survey with likely refurbishment costs to understand your liabilities
Talk honestly about the challenges ahead and draw up a plan to manage them.
Then if you decide to sell an asset – consider other opportunities to reinvest. You could buy a smaller building, or invest the proceeds into a diversified fund if you still have conviction in real estate as an asset class.
Real estate can still be a wonderful investment. It's one of the only assets you can borrow against. History shows us values go up in the long term, and the best assets outperform. The only problem: it can be a sink of capital better used operationally.
The middle way is to make the asset work for you. Gain income by leasing space to companies or other charities. It's hard work but still possible.
Whatever you decide, I wish you every success.
*Charity property matters survey
Featured Stories & Insights
Let's Talk
Got a question? Use the form to get in touch.