The Art of Arrival: 7 London Office Lobbies That Leave A Lasting Impression
We eat with our eyes: First impressions matter. The entrance of your building is the first thing customers see. It can make or break their decision to enter – and can leave a lasting impression.
These seven office lobbies are more than just entrances; they are statements of intent.
Clerkenwell's first timber building, Technique represents the potential for sustainability to be an art, rather than duty.
The striking lobby is Technique's focal point – an art installation in itself. Research-based design studio, Formafantasma have created a contemporary re-imagining of Milan's famous mid-century entrance halls. This multi-functional space exudes sophistication – featuring 'ExCinere' luxurious porcelain tiles – glazed with volcanic ash from Mount Etna.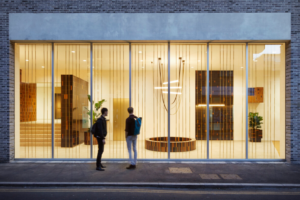 2. R7, King's Cross
Part of Argent's King's Cross regeneration, R7 stands out in its distinct shade of satin pink. With its impressive 7m high public atrium, barriers between the workplace and public realm are deconstructed.
The only building in the area where everyone enters through the same entrance – access is uniquely democratic. Anyone can confidently stroll through the revolving doors. The architects designed it "like a generous street", featuring a three-screen Everyman cinema in its own branding.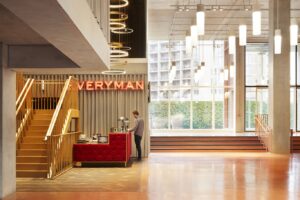 Built for the iconic Lipton family in 1931, the Tea Building was used for smoking bacon in the 50s, then for packing tea. Today it is an 'Ideas Factory' of creative industry – a blitz-surviving flagship of East London's new economy.
The entrance is generous, hard-wearing and stripped-back – featuring local artwork and an in-house barista. The beautifully restored cobbled stones create a timeless and enduring design aesthetic.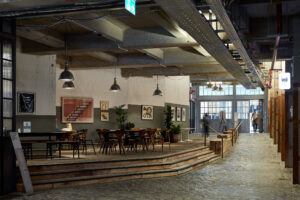 At the heart of London's Knowledge Quarter, Mainframe reigns supreme – the standout flagship on this sprawling island site.
The lobby is bright, stylish and highly-functional. It features pockets of planted greenery, inviting banquette seating, lounge chairs and homely rugs. Branding is discreet but consistent throughout.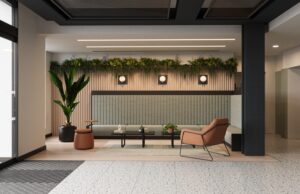 The Rowe was inspired by the local context of Whitechapel; the rows of terraced brick housing emblematic of the East End and rows of market stalls decorating Whitechapel High Street.
Totalling 5,673 sq ft, the bright, double height reception offers more than just a welcoming entrance – it provides a dynamic environment for occupiers to thrive. The inclusion of a café and library area encourages a productive, buzzing atmosphere.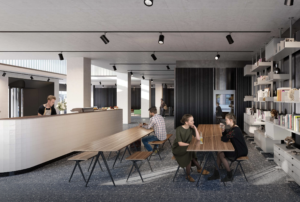 Built on the site of a bookbinder, a jewellery maker, and a clockmaker – The Bindery is inspired by the local history of 'making' and characterised by an outstanding attention to detail.
A reception area as gallery space, leads seamlessly onto a landscaped terrace. The focal point is an Eddie Roberts' steel sculpture crafted from material salvaged from the building.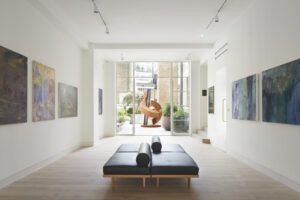 Winner of Smartest Building in the Futureproof Awards 2021, Southworks seamlessly fuses technological and natural features.
A stunning double-height entrance is formed from handcrafted Italian crystalline cast glass bricks. These translucent bricks create a memorable arrival experience, while allowing light to penetrate into the lobby.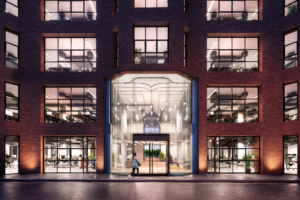 Featured Stories & Insights
Let's Talk
Got a question? Use the form to get in touch.