Top 5 Mistakes Made by Office Investors & Developers
Is your asset strategy on track? We uncover the five common pitfalls faced by office investors, ultimately impacting their ROI.
01 Not Applying a Product-Market Fit
Product-market fit is when a product satisfies a strong market demand. For maximum ROI, the property features and characteristics must be perfectly aligned with the target tenant market needs and preferences. You can only make informed decisions on how to design and manage a property to attract and retain tenants – if you fully understand target market demand and competition.
Once you fully understand target demand and competition, you'll make informed design and management decision.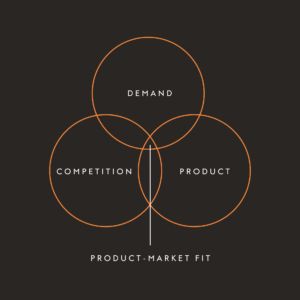 02 Not Thinking About the Customer
Customers today demand more from their offices than ever.
That said, they do no want unnecessary services which add to the cost of taking space. Generally, tenants want a service offering, flexibility, ESG- led design, and a personalised experience. Understanding customer nuances is key for driving ROI.
Profile and research your customers, create customer avatars – then market to them.
03 Not Pricing-In Sustainability
Demand for assets with high ESG credentials is outpacing supply – occupier demand is reflected by the 11.6% rent premium for assets rated BREEAM Excellent. For capital values there is 20.6% premium for BREEAM Excellent buildings.
Pressure is compounded by regulation. Between 2009 -2019 the number of EPC B commercial assets grew by 8% – this rate needs to increase to 85% to align with government policy. Without a deep awareness of sustainable principles, you'll miss this major opportunity.
04 Not Having a Day 1 Management Plan
Without a training plan, athletes risk injury and poor performance. Without an asset strategy and Day 1 Management Plan, developers risk poor property performance and missed opportunities.
Property Managers have a deep knowledge of how buildings operate. Yet they are usually appointed once a building or refurbishment is completed. Getting a Property Manager involved early in the process means your building will function better.
Use an Asset Plan with clear KPIs to drive improvement and hold your Property Manager to account from Day 1. Ask: what are they doing to your property today to reduce vacancy and increase cashflow tomorrow?
05 Taking a "Wait & See" Approach
Tenant requirements are changing quickly – and so is the market. Meanwhile, sustainability targets are inevitable. The best buildings are letting today – and doing nothing is likely to damage the asset value.
Featured Stories & Insights
Let's Talk
Got a question? Use the form to get in touch.